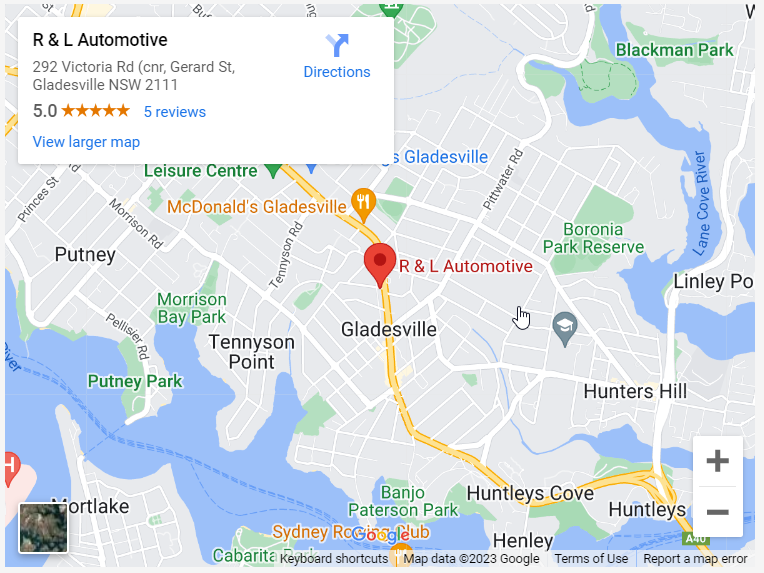 The R & L Automotive workshop has been built as environmentally friendly as possible with:
skylights lighting up the shop
all rain water collected and used in the shop
all waste water is collected in a pit and filtered before being pumped out
the waste oil from servicing is collected in a tank and picked up by oil recyclers
same with metals, cardboards and batteries recycled
As much as the business generates waste, Rocky does his best to minimise it and help our environment!
Sustainable, Honest and Reliable Mechanics
What more do YOU need?!
Satisfied Customers:

I'm impressed with the friendly, prompt service and the 'no nonsense' assessments.
Norm Castelli Ryde
Honest, reasonably priced and caring
C. Amato West Ryde
Rocky, R &L Automotive, has been Servicing and Maintaining our family's private and commercial vehicles since before he had any grey hair! 31 years of reliable and "on time" work. We have never experienced any issues with work performed by the staff at R &L, and we are happy to recommend them to others.
Greg Berrington
Contact Rocky & Lucy today for all your auto needs or Give Rocky a call on 0409 239 735 or  02 9879 6042